Chris J Mears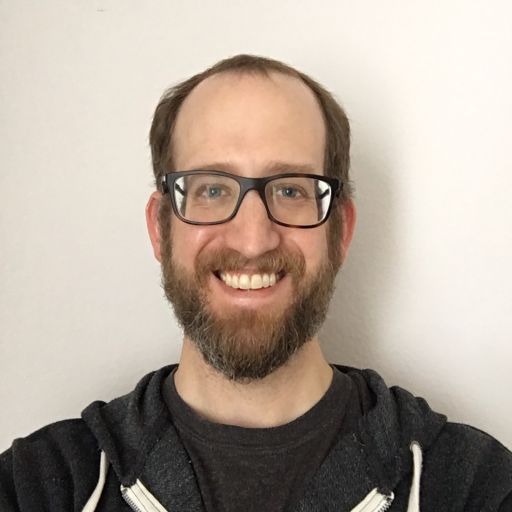 I'm a Data Scientist / Data Engineer with experience in Python, Machine Learning, SQL, and Tableau.
Education
Bachelor of Science, Communication Systems Management (2003)

Ohio University, Athens, OH

Data Science Career Track, Data Science (April 2020 cohort)

Springboard, Online

550+ hours of hands-on curriculum, with 1:1 industry expert mentor oversight, and completion of 2 in-depth capstone projects. Mastering skills in Python, SQL, data analysis, data visualization, hypothesis testing, and machine learning.
Technical Skills
Programming ‒ Python, SQL, JavaScript, Ruby, PHP, HTML, CSS
Machine Learning ‒ PyTorch, scikit-learn, statsmodels, XGBoost
Database ‒ Relational, NoSQL, MySQL, PostgreSQL, MongoDB, GraphQL, Redis
Cloud Services ‒ Amazon Web Services (AWS), Google Cloud Platform (GCP)
DevOps ‒ Docker, CircleCI, Github, Github Actions, Gitlab, Heroku, TravisCI
Tools ‒ bash script, git, Jira, Github Issues, numpy, pandas, scipy, Tableau, vim, VS Code
Techniques ‒ A/B Testing, EDA, ETL, Hypothesis Testing, Interactive Data Visualizations
Experience
Data Engineer / Data Analyst (Founder)
Wandering Leaf Studios, LLC ‒ San Diego, CA (May 2018 to Present)
Advise clients on data collection strategies and architect dashboard-driven analytics using Google Analytics and custom-built systems using Python and FastAPI.
Architect custom data pipelines, CI/CD implementations, and robust APIs using cloud services Amazon Web Services (AWS) and Google Cloud Platform (GCP).
Provide detailed exploratory data analysis (EDA) and data visualizations in various domains including eCommerce and federal and state legislative policy issues.
Communicate with clients through multiple support channels (Slack, JIRA, Trello) and debug issues via email, screen-sharing, recording videos, and documentation.
Web Development Engineer II
Goodreads ‒ San Francisco, CA (February 2013 to May 2014)
Worked with Ruby on Rails and JavaScript to build the cross-browser and cross-device compliant mobile web app (17 million monthly unique visitors).
Mentored junior developers on front-end web development conventions and best practices.
Technical Co-Founder (Data Engineer)
Canned Banners ‒ San Francisco, CA (January 2009 to February 2013)
Performed a variety of roles including software developer, systems administrator, database administrator, software architect, and cloud services administrator.
Designed and built a scalable display ad creation SaaS platform and data pipeline using Ruby on Rails and AWS cloud services including EC2, RDS, SQS, and S3.
Software Engineer III
Cisco Systems ‒ San Francisco, CA (February 2011 to June 2011)
Oversaw the project to refactor the enterprise-level Cisco Eos media platform, which optimized front-end delivery and cross-browser compatibility.
Contract Web Developer
Cisco Systems ‒ San Francisco, CA (January 2010 to August 2010)
Coordinated the front-end internationalization (i18n) effort and worked with senior developers to implement custom text replacement in the Cisco Media Solutions Group.
Front-end Web Developer
Foodbuzz, Inc ‒ San Francisco, CA (September 2008 to August 2009)
Led front-end web development for food social media start-up.
Information Technology Manager
Wine Institute ‒ San Francisco, CA (June 2005 to September 2008)
Continuously improved non-profit's IT infrastructure with a minimal budget.
Migrated the main member database, rebranded and reorganized the website, and managed the network, asset management, security, and documentation.
Telecom Specialist II
Progressive Insurance ‒ Cleveland, OH (June 2003 to March 2005)
Provided Tier 2 network support for all United States remote offices, including daily interaction with phone carriers such as AT&T and MCI Worldcom.
Project Assistant (Intern)
NCR ‒ Dayton, OH (June 2002 to August 2002)
Developed and managed projects involving the deployment of a remote access Internet Virtual Private Network (IVPN) solution for the company's remote workers.
Web Developer (Intern)
BAE Systems ‒ Alexandria, VA (June 2000 to August 2001)
Collaborated corporate web team to deliver ColdFusion web applications for the U.S. Navy (AEGIS), Defense Energy Support Center (DESC), and corporate inter/intranet.
Projects
Concisely curated weekly newsletter with data-related articles.

Open source dataset and API of breweries.
Interests
Rescue dog owner 🐶
Tea, coffee, and craft beer enthusiast 🍵☕️🍺